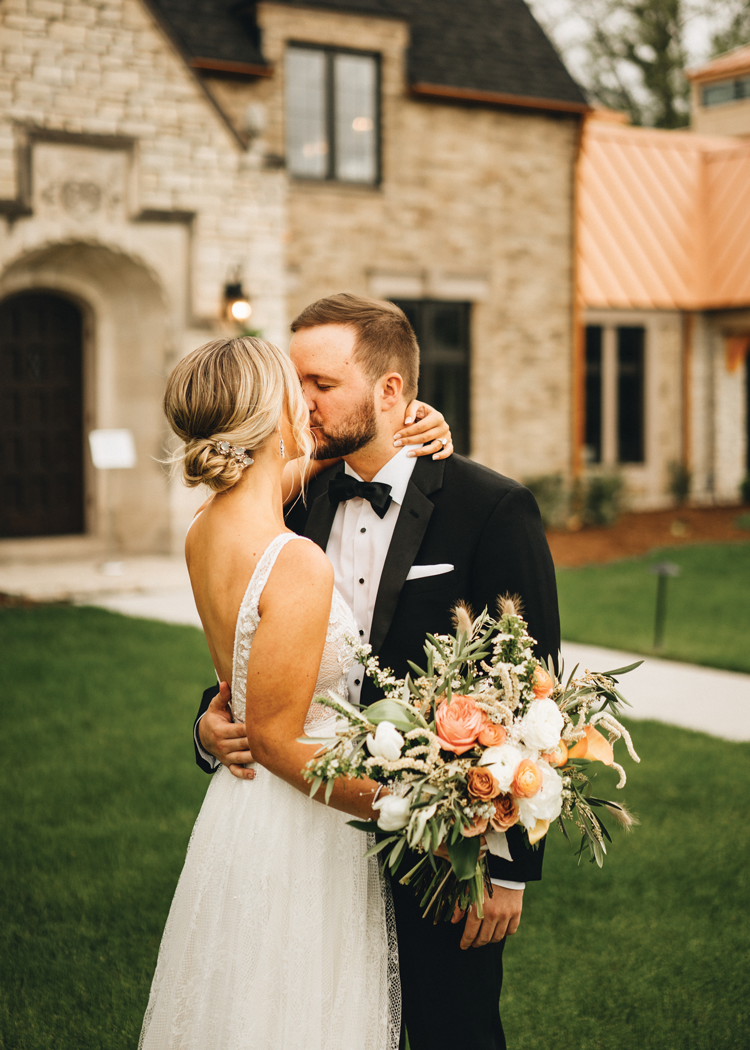 ALTHOUGH THEY LIVE IN Los Angeles, Mikael and Macy Temrowski's love story started at Michigan State University, where the couple met as college students during a Greek event. Macy was social chair of her sorority and planning a joint winter retreat with Mikael's twin brother, Matt, who was social chair of his fraternity.
"Matt and I had been texting for about three months," Macy says. "He seemed nice, so I wondered whether we would hit it off in person. But when we met, we were not romantically attracted to each other at all."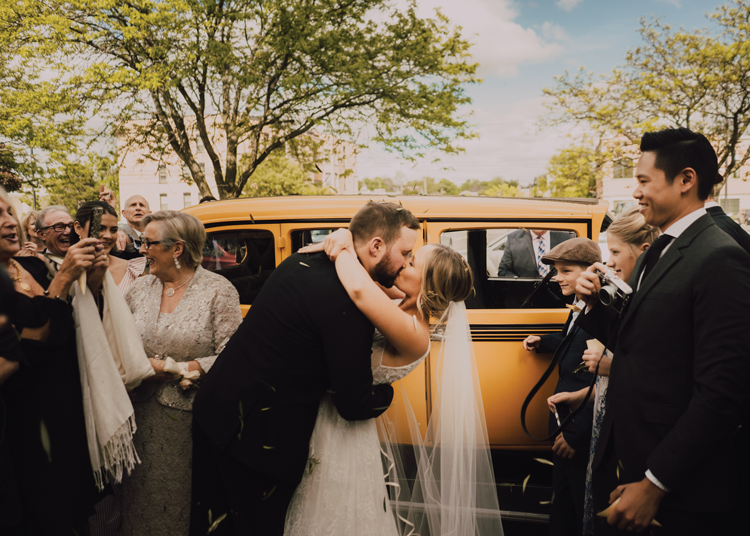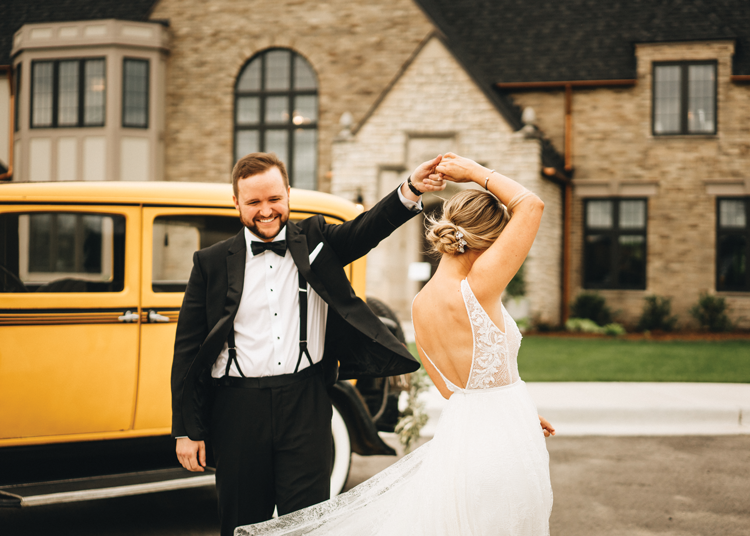 What she didn't know was that Matt had a twin brother. When Mikael approached her that first evening to thank her for organizing the event, sparks flew. They hung out the entire weekend and saw each other at parties on campus, but didn't become a couple until a year later.
Fast forward four years. Both relocated to Los Angeles: Mikael, for his career in music (he's best known by his stage name, Quinn XCII), and Macy, for her interior design career. They got engaged the night before flying to Europe for Mikael's European tour. She thought he would propose overseas, so she packed heels, nice dresses — "things you don't usually wear for a music tour," she laughs. But Mikael was worried he wouldn't be able to get the ring stealthily through TSA, so he proposed during dinner at one of their favorite restaurants, The Tasting Kitchen. The plan was to have the waiter bring out the ring with dessert, which made for a nerve-wracking meal for Mikael.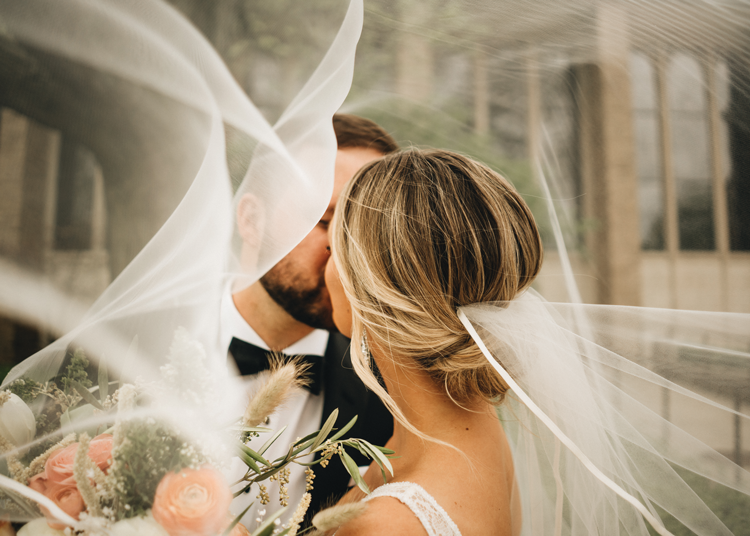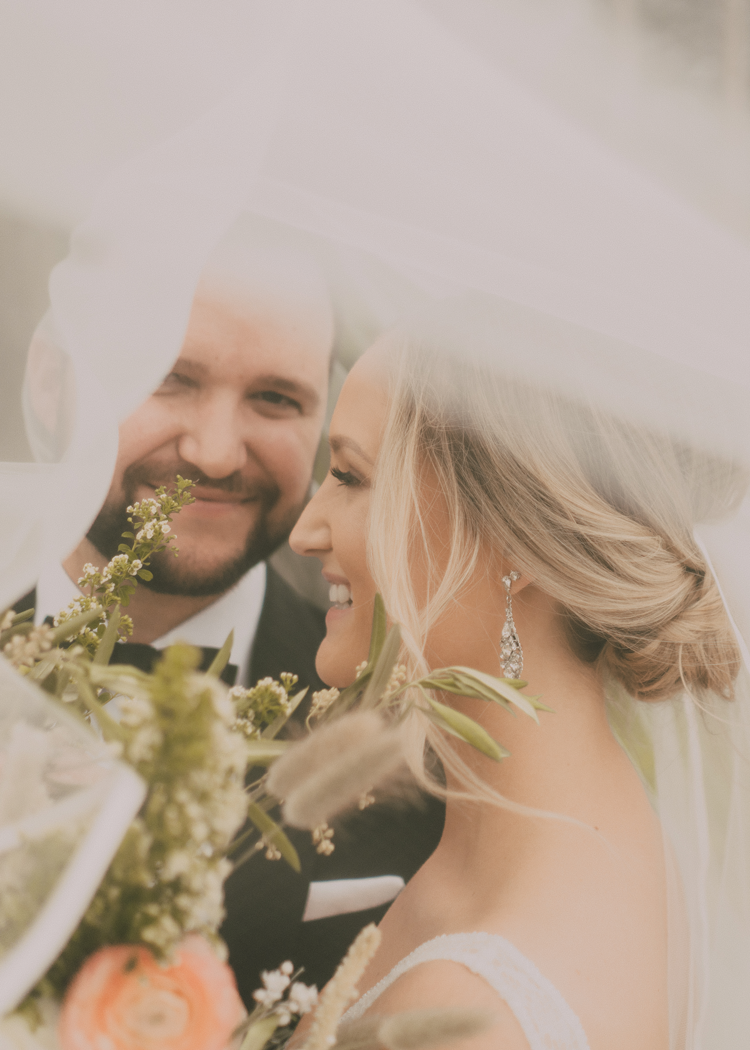 "I was sweating profusely the whole time. I couldn't eat a thing," Mikael says. "With each course, the chef makes something of his own creation, so we're getting huge slabs of fish — amazing food — and poor Macy is the only one eating." His excuse? That he had Subway a few hours ago.
It all worked out, of course, and they got married last May. They're both close to their families — Macy is from Grand Rapids, Mikael from Grosse Pointe — so getting married in Michigan was important.
"We saw beautiful venues in Detroit — the Detroit Institute of Arts, Planterra," Mikael says. But they ended up in Grand Rapids at Venue3Two, a 1920s mansion that a family friend of Macy's bought and restored for events, with proceeds benefitting victims of human trafficking.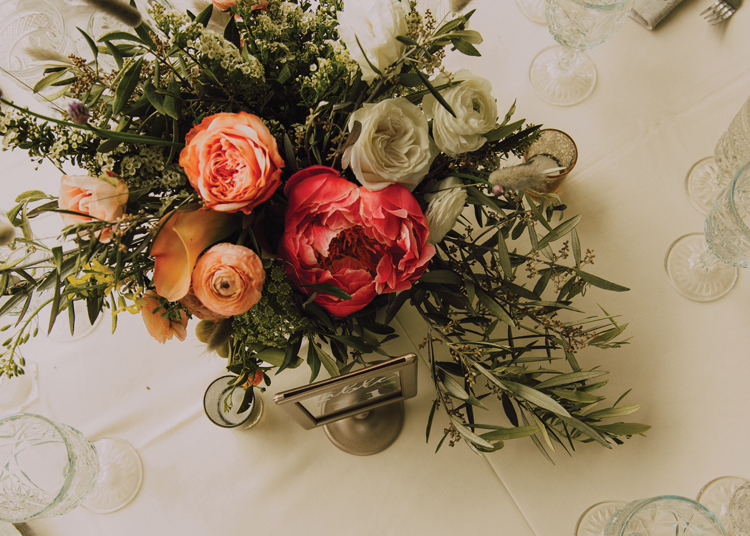 The location provided subtle inspiration from the Great Gatsby era. Think an antique getaway car, silk slip bridesmaid dresses, timeless tuxes, and the bride's beaded clutch from her great grandmother. Macy's soft, A-line wedding dress was new, but she describes it as "an heirloom piece, something that should be passed down from generation to generation."
They also incorporated nods to their Italian honeymoon. Guests tossed olive leaves in the air as they exited the church, eucalyptus and olive branches were mixed into bouquets and garlands, and chicken piccata and pesto were served for dinner.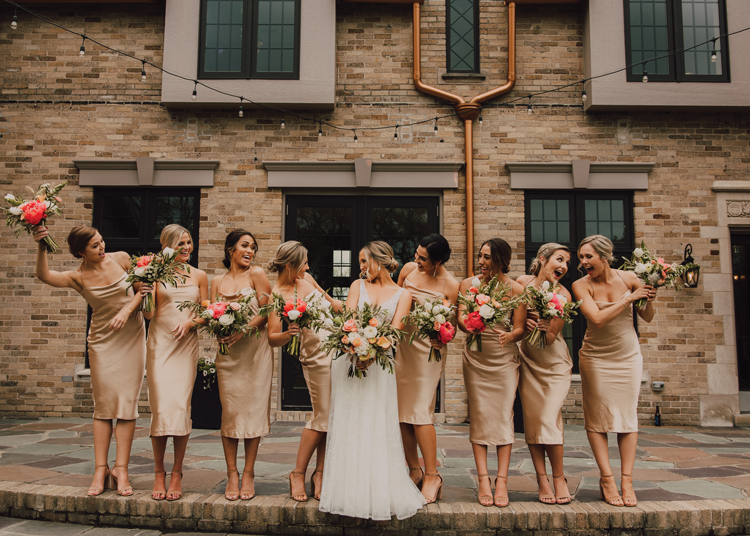 Macy and one of her friends, also an interior designer, orchestrated the event. "I'm too OCD to hire a planner," she says. Mikael's profession also came in handy when it was time to decide upon the music. He hired a 12-piece band to play classic Motown hits and had a friend DJ modern songs. Mikael sang a few, too. "We wanted to make sure everyone was comfortable getting on the dance floor, that there wasn't any stiffness," he says. "And everyone was eager to get the party going."
Now, settled into their first house down the street from The Tasting Kitchen, the Temrowskis are enjoying married life. But they have their sights set on the Midwest. "We're working on our careers and saving up for that eventual move back home," Mikael says. "We'd like to raise our kids where we were raised."