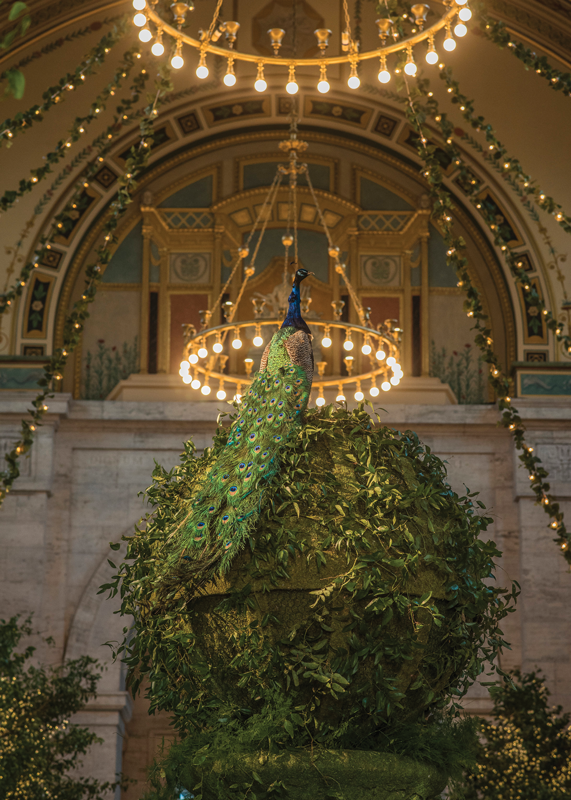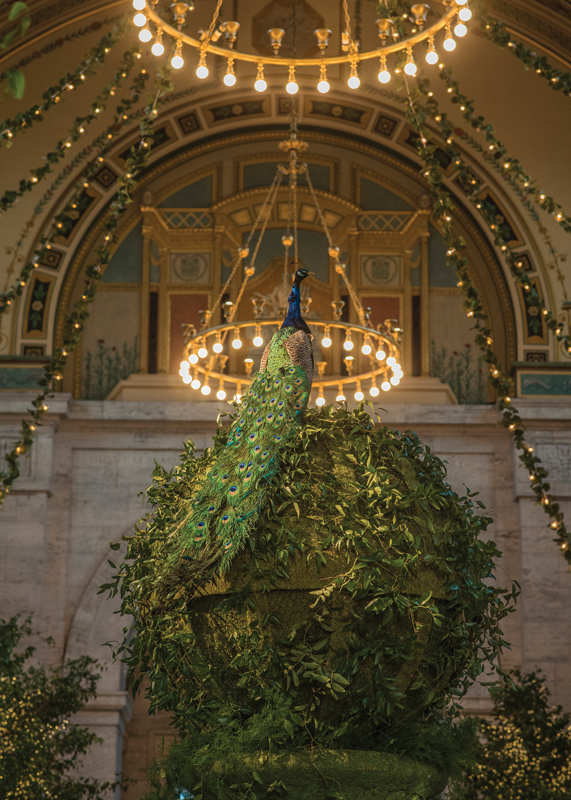 ---
"DETROIT IS AN absolute oyster," says New York City event designer David Monn, who became acquainted with the city after designing a gala at the Detroit Institute of Arts. "It's full of jewels — Eastern Market, Belle Isle, the DIA. I have a fantasy of building a wedding in an abandoned church or factory; I've done one in a defunct subway station. I love repurposing old things." This unique perspective (and strong work ethic — Monn grew up on a farm in Pennsylvania with five siblings in a two-bedroom house — "code for poor," he says) is what attracts clients like the Obamas and Anna Wintour, longtime editor of Vogue and now artistic director for Condé Nast.
Event planning rules he lives by: never repeat the same party twice, be wary of the internet ("instead of inspiring, it can create confusion"), and don't stick to a theme. Instead, focus on authenticity, scale, and detail. "You discover everything you need to satisfy these components when talking to a couple," he says. "You don't have to be creative to create — just curious."
Take, for example, the pair who wanted a destination wedding, but couldn't decide where. "They were listing places that would be great for a honeymoon, but they didn't have a connection to them," Monn says. "As we talked, I learned they met in Italy and got engaged in Italy. Their wedding location became obvious." After the meaningful criteria have been finalized, use the venue and climate to fill in the blanks. "Everything should feel connected," he says. "Don't carry peonies in February because they aren't in season at that time. Draw your wedding colors from the season — autumnal shades for fall, pastels for spring."
This particular couple was "very fortunate," Monn says, but that's not a prerequisite for a breathtaking wedding. "I often challenge myself to pick things people find ordinary and make them extraordinary," he says. Like the time he designed a wedding using only baby's breath — the garlands, topiaries, wreaths, and centerpieces — or the time he substituted fruit for flowers. He even once used candles in place of flowers, accenting the tables with just a few buds.
Flowers, in fact, are what Monn says you can save on, while lighting is worth the splurge — he loves Detroit's Fantasee Lighting — because it can exponentially heighten the mood. Nor should fragrance be overlooked. "We use our sense of smell more than any other sense," he says. "Imagine the most beautiful scene — if you smell garbage when you see it, you can't experience its beauty." Correlate your fragrance to the environment: spruce pine for winter, jasmine and orange blossom for spring, gardenia for summer.
At the end of the day, however, he cites the ceremony as the most important aspect of a wedding. "What happens in those few moments — that naked vulnerability — is quite profound," he says. "If you tug the heartstrings of your guests, that's the energy they'll take to the reception. It's something we all desperately quest for and try to maintain — the romance of it all."
To learn more about David Monn, visit davidmonn.com.